Steve's Tyre Service is your trusted, local provider of new tyres in Palmerston North. We offer a range of high quality new tyres from today's top brands. Trust that when you buy from us, you are getting the products at low prices without compromising quality, safety, and performance.
As a leading supplier of new tyres in Palmerston North, you can count on us to make the buying process easy and convenient. Simply tell us the model and specifications you are looking for and we will give you the price, as well as any additional fees for fitting, balancing, and applicable taxes, if any. Our staff will do their best to find the tyres you are looking for.  
---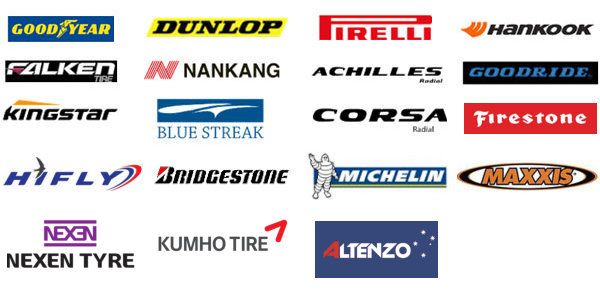 Top Quality Tyres to Keep You Rolling
Whether you are looking for new tyres for your car, SUV, van, 4x4, we can help. Be it entry-level or high performance tyres, trust that we can provide it at competitive prices. Our team of specialists have the technical knowledge and the drive to understand and address your needs. Count on us to always put your satisfaction and safety first through our products and services.
Steve's Tyre Service understands that having a vehicle fitted with a good set of tyres is important in improving safety and performance. Our shop has some of the latest tyre changing and wheel alignment equipment to ensure your new tyres fit properly. Our specialists are well-trained to give you advice on the most appropriate products for your vehicle and driving needs.
All our products come with a mileage guarantee to ensure you get the most out of your purchase. Rest assured that when you buy from us, you are getting maximum mileage and fuel efficiency from the tyres.
When it comes to new tyres in Palmerston North that you can count on, Steve's Tyre Service is the name to trust. If you are not sure with the right tyre to purchase, simply give us a call and our specialists will be happy answer your queries or help you with a free quote.